It was our first vacation together. Just the two of us; Ed and I. The day after Thanksgiving in 2008, we hopped aboard a plane from Columbus, Ohio to Las Vegas, Nevada. I have to admit that I was a little nervous. Would I get on his nerves? Would he get on mine? The dynamic can so easily change when you're traveling and have only each other, and the occasional interaction with complete strangers.
At the time I was working at a corporate travel company creating reports for our clients. It was not glamorous or exciting work and it didn't pay all that well either, but it came with some great perks. We had great offers on airfare that we could put to use once a year at our discretion and with management approval. The catalyst for this particular trip was an offer from the Riviera through the company to spend two complimentary nights scoping out their newly renovated rooms. Like I said, perks!
The flight was blissfully unremarkable and the weather was perfect when we landed in Vegas. We made our way in a cab from the airport down to the other end of The Strip to the Riviera. Check in was a breeze. It is amazing what having an IATA card can do to encourage quality customer service. I miss that card!
We made our way to our room and decided to take a nap before venturing out to explore. Ed was out like a light as soon as his head hit the pillow. I, on the other hand, have always had trouble falling asleep and am very sensitive to light and sound. Sleep wasn't going to be happening for me. While doing their renovations, the Riviera appears to have neglected insulation between the rooms. I could hear EV-RY-THING coming from our neighbor's room. The crystal clear ass slap was an unnecessary addition to the other sound effects. Their escapades were blissfully short lived and I was able to at least rest my eyes.
Eventually the rumbling in our stomachs propelled us out the door where the rest of Vegas seemed oddly tame compared to our pre-dinner "show." We both enjoy food so the standard buffet wasn't going to work for us on this trip. The Bravo show Top Chef was pretty popular at the time and was one of our favorites so we decided to try Tom Colicchio's restaurant. The experience was underwhelming and the only memorable part was finding a piece of shell in my lobster bisque.
Less than 24 hours into our vacation, I was feeling completely at ease. The pre-trip nerves melted away. Without the usual day to day grind, we seemed to get along even better. In many ways this was shaping up to be one of the best vacations I ever had.
We spent two days and nights roaming Vegas with Ed showing me the ropes since it was my first foray into Sin City. He started teaching me more about how to play the tables as my only casino experience prior was on a cruise ship. Ed is a photographer and he also started teaching me some of the finer points of using a DSLR. We went to see Crazy Horse which was pretty fantastic. The best and most memorable moment though, was an incredibly delectable dinner at Bartolotta. We dove into the sinfully delicious chef's tasting menu where seafood is flown in from the Mediterranean fresh every morning. It was crazy expensive but if you ever have the opportunity to indulge, I highly recommend everything on the menu.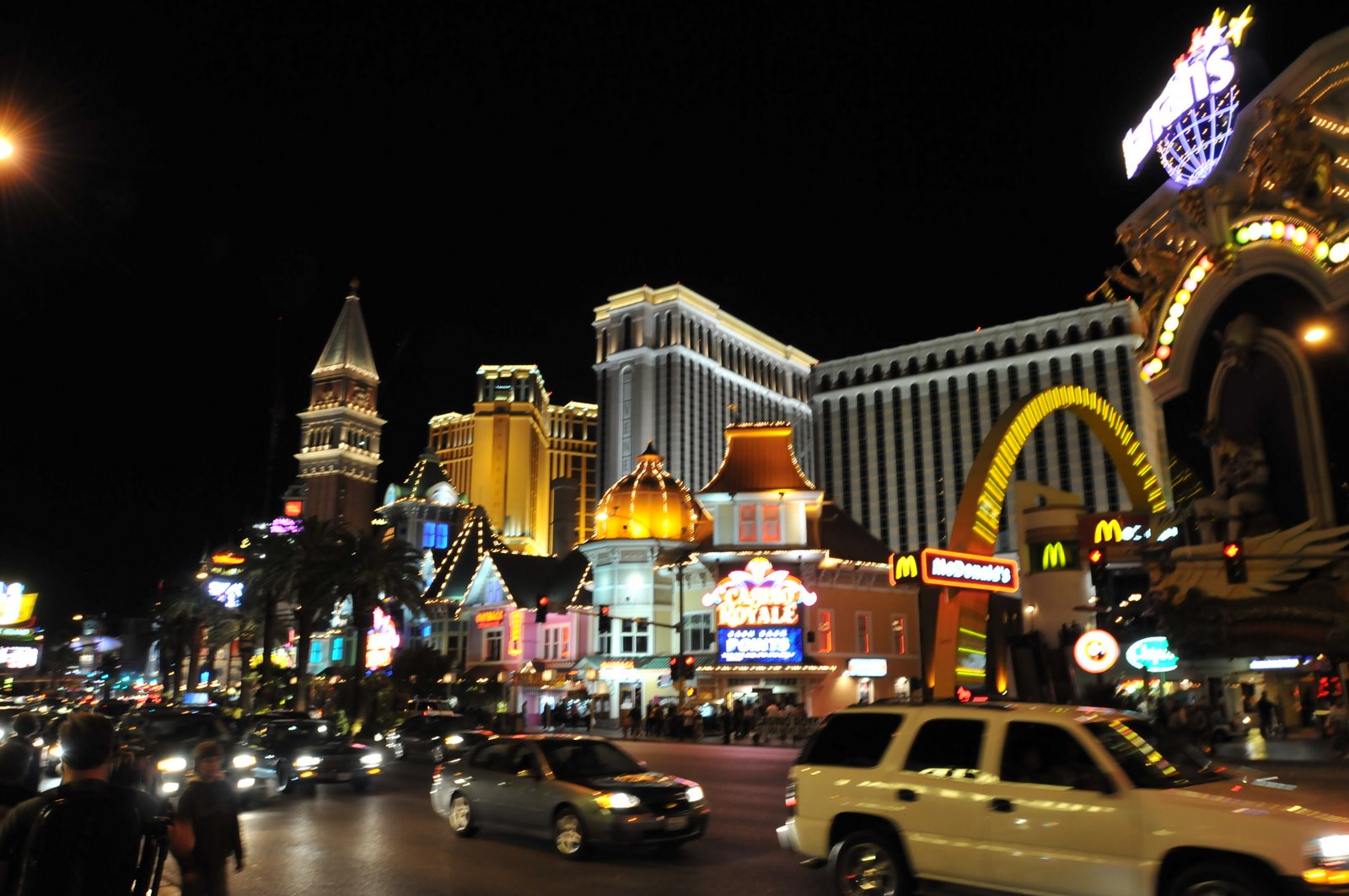 When I think back on the first couple of days, it felt as though we were the only two people there. It's crazy to think about knowing how busy and energetic the city always is.
The next several days were earmarked for a different kind of exploration. We picked up a rental car and headed out of the city towards the Hoover Dam. Pictures and stories can't properly do the enormity of the dam justice. It is quite simply impressive, especially when you think about how long ago it was built and the tools used for construction. The new bypass bridge was under construction at the time. I look forward to seeing the finished product in person because it is mind boggling to imagine how the two sides finally connected. And being the geography geek that I am, I thoroughly enjoyed standing in two States at the same time!
Ed and I continued down the road until we arrived at our next destination, El Tovar at the south rim of the Grand Canyon. El Tovar is a lovely, romantic hotel built in 1905 near a railroad depot and just before the Grand Canyon was declared a National Park. The hotel was putting up Christmas decorations as we arrived adding to the romance and charm of the old building. Enchanting would be the best way to describe the scene before me. Stepping inside felt like stepping back in time. I love imagining what it would be like to experience life when historical buildings were first opened.
As with the size of the Hoover Dam, the Grand Canyon itself is beyond measure. Initially, I was completely speechless. There are so many ragged peaks and plateaus. The coloration of the rocks reminded me of a sunset on a partly cloudy day; striations of creams, bronzes, ambers, and reds. When the real sun sets over the canyon, the colors burst to life and almost seem to catch fire until they gradually fade to the pink embers of dusk.
We enjoyed a hearty dinner in the hotel dining room overlooking the canyon before tucking into our cozy room for the night.
There was so much we wanted to see and only a few days to take it all in, so we hopped back in the car to continue our journey. We followed along the south rim, stopping here and there before turning north through Navajo land and the Vermilion Cliffs. Time didn't allow for a stop at the Cliffs as we were already several hours late arriving in Zion National Park.
I could've sat in one spot at the Grand Canyon all day and not felt as though I was looking at the same scene twice. Getting to Zion hadn't been a priority at the time as I knew next to nothing about the park. Now I consider it one of my top 5 favorite places and encourage everyone I know to go at least once.
We only intended to spend a few hours at Zion before heading back to Las Vegas for the night. Since we were behind schedule though, that didn't leave us much time before dark. Instead we cancelled our reservation for the evening at the Planet Hollywood and found a Best Western on the eastern side of the park called Thunderbird Lodge. The Thunderbird restaurant is "home of the ho-made pies" with friendly service and satisfying food. While it was a nice place to stay we learned on this trip that staying in Springdale is the way to go in the future.
Now with almost an entire day to spend in Zion National Park, we pulled over at a trailhead and started following a dry creek bed. We both later admitted to having that hair standing up on the back of your neck feeling when we got out of the car. Neither of us wanted to seem silly to the other at the time. In the future we have agreed to pay closer attention to that feeling because not far down the trail we found a fresh mountain lion paw print in the soft earth.  We continued on a little farther but the uneasiness continued to grow instead of subside. The car seemed agonizingly far away and I think we both realized we had been holding our breath as we made our way back. After that we decided to scope out the west side of the park which also happens to be more broadly visited!
Begrudgingly we left as another sunset approached and ventured back to Vegas for our last evening before returning to Ohio. I loved the Planet Hollywood hotel and we tried to extend our stay but couldn't move our flight. We spent 689 miles in a car together, shuffled plans at the last minute, and had several new experiences together. Our first trip was a success! We have been back to Zion National Park since that first visit. The area has an inexplicable hold on us and we even toyed with the idea of moving somewhere nearby. We've gone on many more adventures since and there isn't anyone I would rather travel with.